Hello everyone! I have made a coordinated motion demo with two Tormach arms that I wanted to share with the community.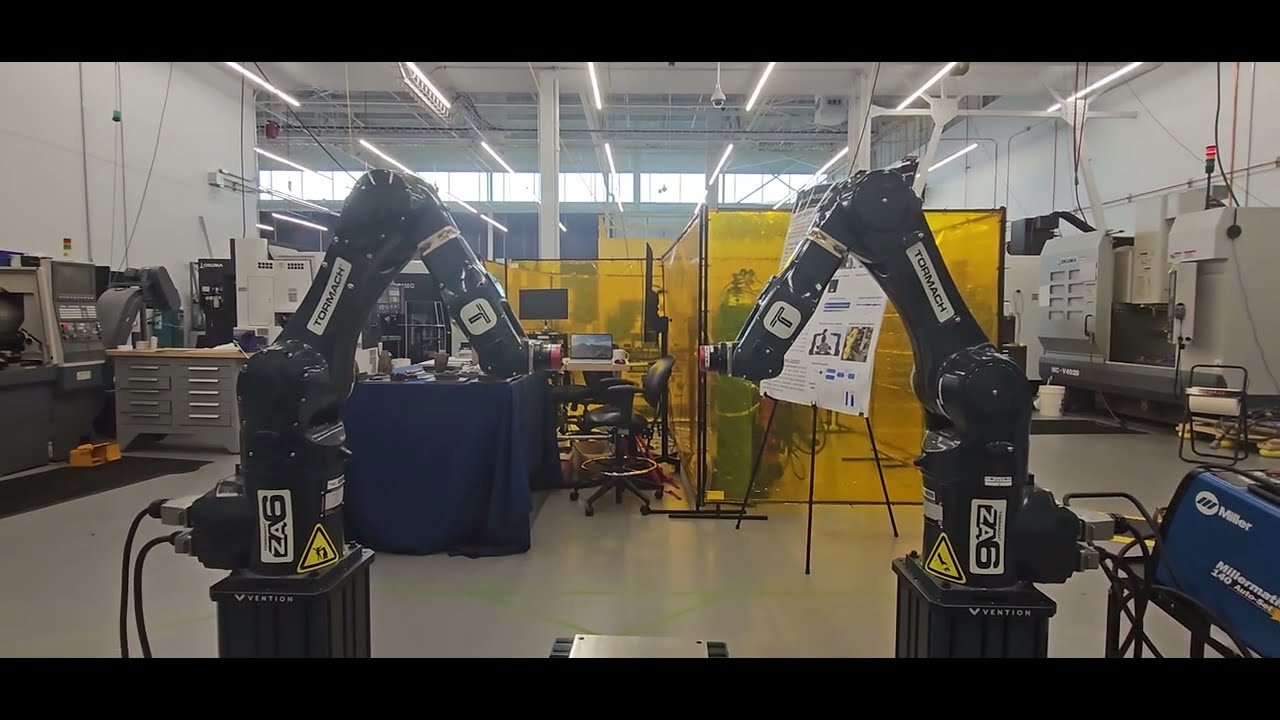 It took a bit of reworking the provided za ROS suite to namespace and setup the controllers correctly, so I hope to provide some detail about my process/findings in the near future. I will also share my ROS packages on github for anyone that is interested.
The ROS hardware interface and joint controllers are running in docker containers on their respective robot control computers. Motion planning, trajectory generation, etc. is done on a separate ROS master computer.