Here are a couple different parts I've made lately on my 8L.
The small plungers are made from titanium and the bolt knob is aluminum. When I get some spare time I have a few different Christmas ornaments in mind.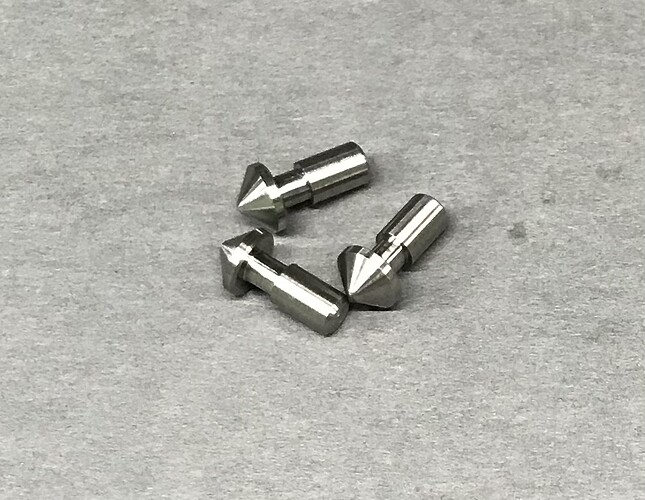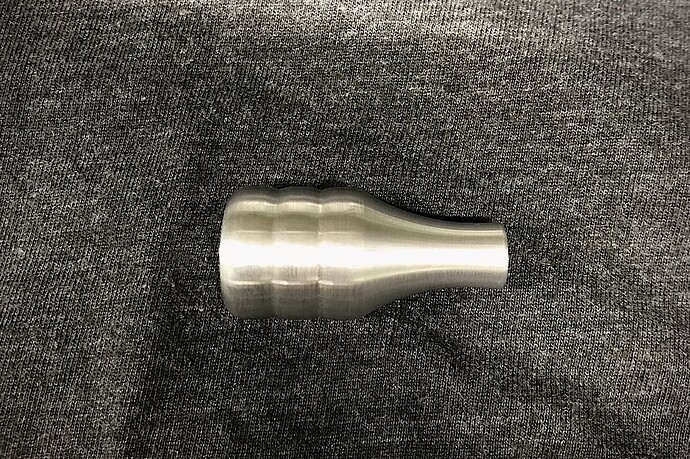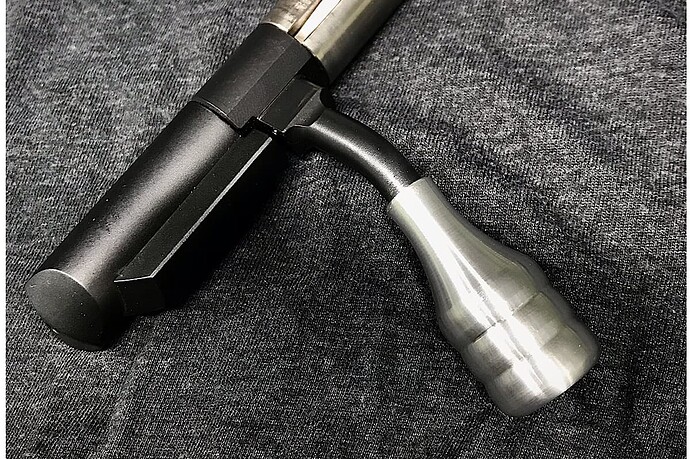 Very nice! I actually had a fire start in my machine when making a titanium wedding band. I keep a fire extinguisher close when turning titanium now.
Titanium is very intimidating at first. It's a tough and springy material. Keep plenty of coolant on it and don't take to light of cut so you get a little thicker chip(less likely to heat up)
I have a project in mind for magnesium but I'm not quite ready to tackle it yet
Hey @Donald_Foote - are any of these Holiday gifts? If so you could enter them in the Holiday Gift contest by adding the tag holiday-gift.
The container with lid was a birthday present for my sister.
Continuing the discussion from Parts you've made on your lathe:
Pretty much everything is for the line of suppressors I am starting up.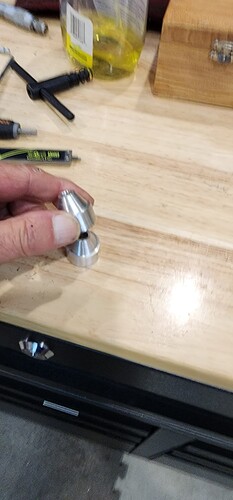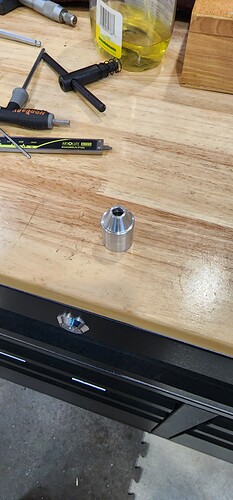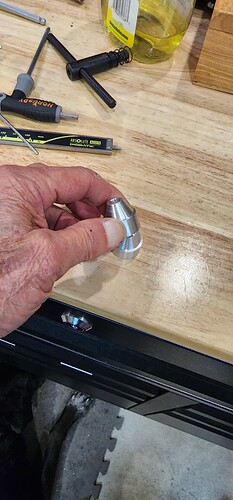 Here are a couple more things that the 8L has cranked out lately. This was the first time knurling on it. It took a little bit to find the right feeds and speeds but it was very noticeable when I found the sweet spot.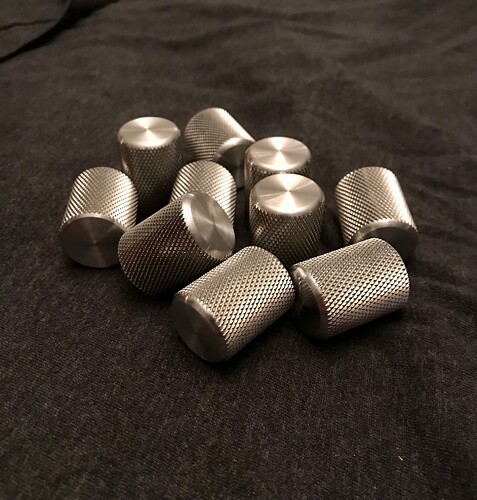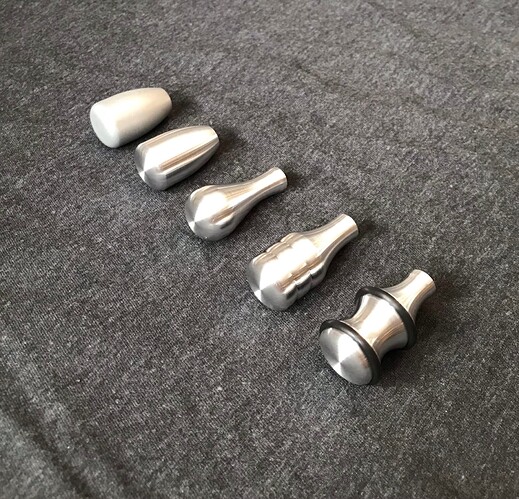 Nice work, it appears the 8L is very capable within its boundaries.
@Chris_Zajic care to share those feeds and speeds as a starting point? I know a bunch of people are curious and knurling on the 8l and I hope to dive into it at some point but having a starting point would be super helpful.
Hey Davie,
Here is a picture of the feeds and speeds off of Pathpilot. I didn't play with them a whole lot but they seamed to work pretty well.
I'm also using a scissor type knurler to reduce pressure on the tool post along with convex knurls . With 25TPI knurls I'm clamping about .0175. I also leave .100 of extra stock and cut a good chamfer so it starts easily along with running the coolant.
I hope this helps.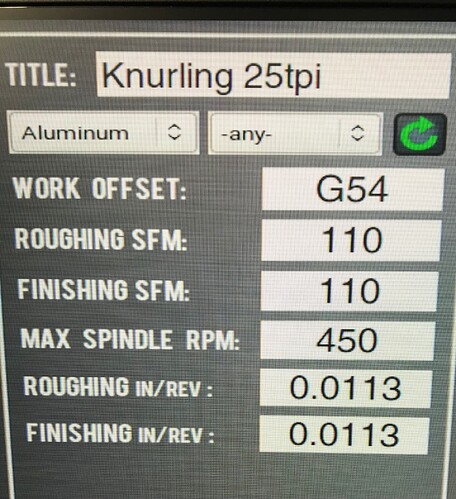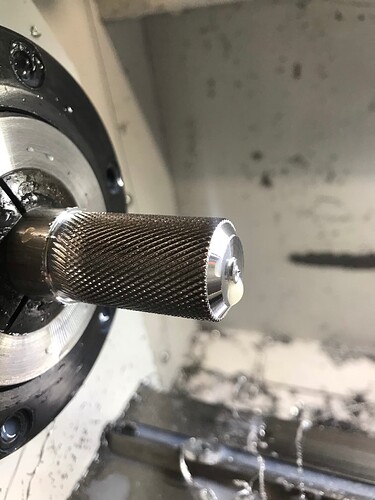 Yes. That helps a lot. I have a few projects on my list that will need knurling. Right now they are towards the bottom of the list but I will report back when I give it a go. Thanks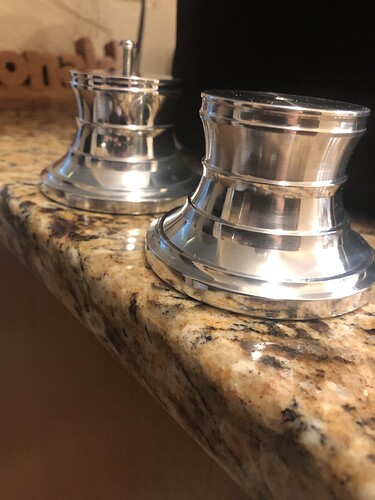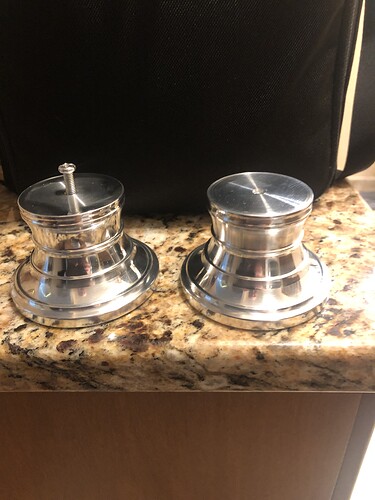 A coworker purchased 2 Angry Duck hood ornaments. He wanted to display them and asked me to make a couple pedestals. He didn't care what they looked like. These are what I made on the 15L.
Just some parts over the years.
These are 'added length' fittings for a setrab oil cooler. The tricky 'high pucker' op was getting the axial recessed groove for the o-ring.

and always looks better in black ano:
These are restrictors for the Rotrex on the 2000 Miata:
This was fuel flow valve part for a vintage McLaren Can_AM car at Sonoma Raceway. This had axial grooving and a radial dovetail o-ring groove.: