This is a project that my daughter and I came up with recently that I thought I would share. Once you have the mold made then you can melt old broken crayon pieces in the oven to make Heart shaped crayons.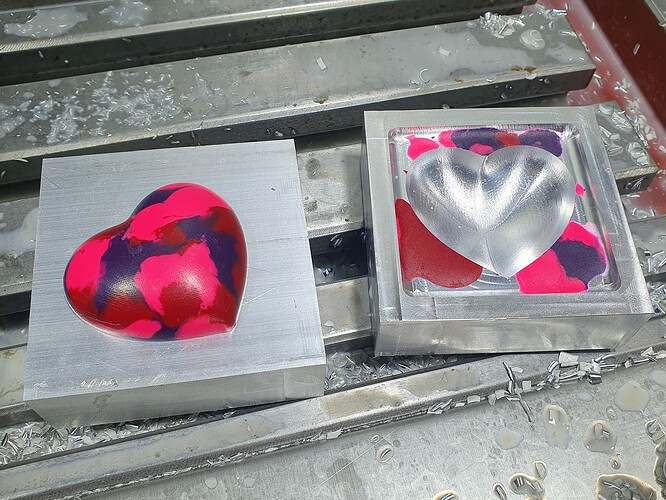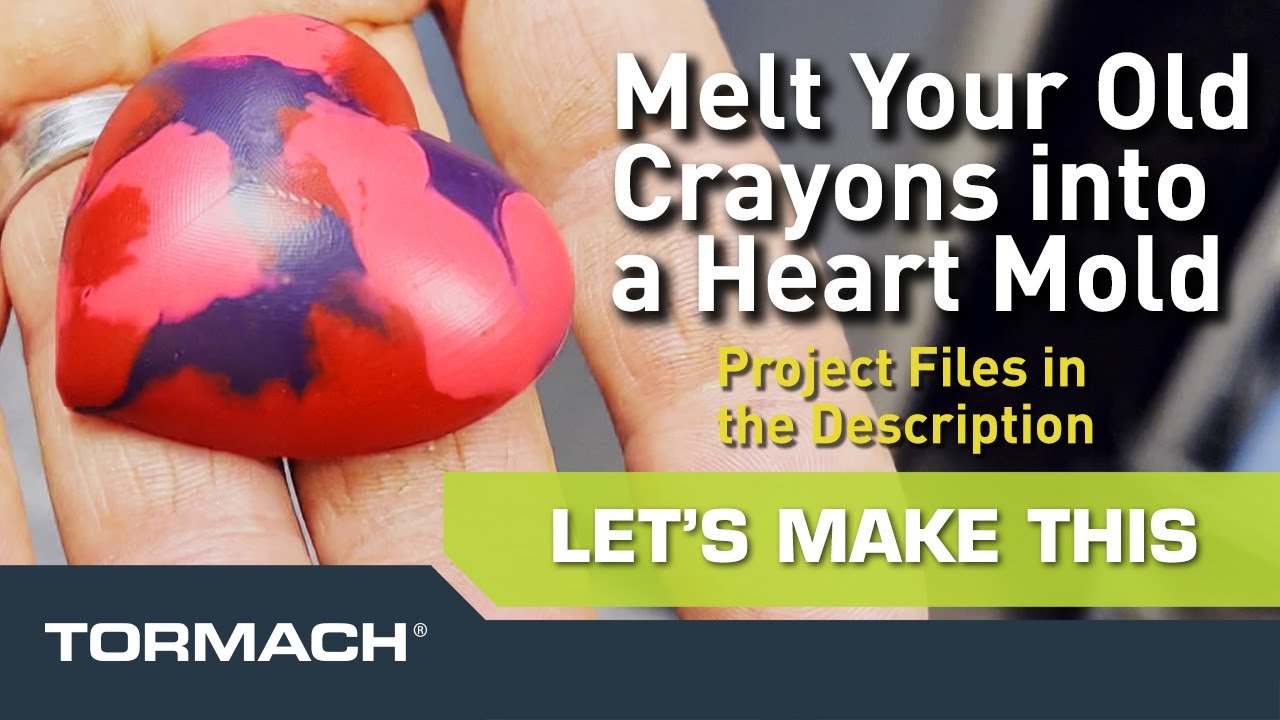 Needed
1/4" 3-flute flat end mill
1/4" 2-flute ball end mill
Aluminum billet: 2.75" x 2.75" x 0.8"
Files
HeartCrayonMold.nc (922.1 KB)
3D Heart Crayon Mold.f3d (6.8 MB)
WCO
To make this part you just need to zero the WCO (G54.1 P11) on the center face of your stock.
Make Crayons
Place a sheet of aluminum foil on the bottom of the oven to catch spills
Preheat oven to 100-200 degrees F
Break up crayon pieces into smaller bits (around 1/4" or smaller). You will need about 3 full crayons worth of crayon
Place crayon bits in the mold and the mold in the oven
Keep an eye on the project in the oven for the crayons to fully melt. This will take around 20minutes.
Once the crayons are fully melted turn off the oven and crack the door open
Wait for the crayon to solidify and the mold to cool. This will take around 30 minutes
Transfer the project to the freezer
Once the crayon is completely cooled pull the project out of the freezer and the crayon should pop out of the mold
This is an adaptation of 3D contoured hearts and soft jaws - #2 by dfroeschner