Hi Karlo Here.
I start this topic maybe to inspire other people about getting their own tormachs as I did.
First let me start by saying that I have been working for the last 14 years on Automation business, that gave experience about designing industrial machines using CAD/CAM, working on machine shop that mostly do High Mix part numbers and not so often high volume parts.
Some machines so big that I can fit inside lol
This is my day work but also my hobby work. I started in 2015 my own business Teaching all my knowledge to some automation company's locally as found this niche. At first I did not have any machine to do the practices
To improve my school, I decided to design and built my own CNC router. That way my students would have a better understanding on working on a CNC (Let's clarify that i live at Mexico and manufacturing related topic are not very well teach… so companies lacks from capable workers and they are hard to find)
And they like it my small router so they asked to design a big one for them to use it cutting Lexan for the guards that automated machines use … that was a BIG DEAL FOR ME, a couple of these big machines sold gave me the opportunity to start thinking on my own machine shop to improve my school and to start some other machine shop related business
Here is when Tormach comes into play. To improve my business I started to look at Tormach because I have a lack of space, so their design was a great plus for me, as I was able to move the machines for very narrow spaces in my house. Also their ROI was very good for my kind of business.
As you can see in the pic below, houses are side by side with only 1.2m between them… PERFECT FIT for a Tormach
I had to build a small room for the machines. I bought the very basic 1100M and 15L (Non ATC, no nothing)
After setting up everything me and my brother started to do all kind of parts for our already Automation company customers, mostly helping them with Overload. We have a very small problem with the machine on the 1100m, one small 2A fuse that always seems to blow and motors stop moving. We resolve this by putting a 2A slow fuse. We also Improve their Lubrication system to assure enough oil was getting into de Z column.
Here some pics that help us to grow the business.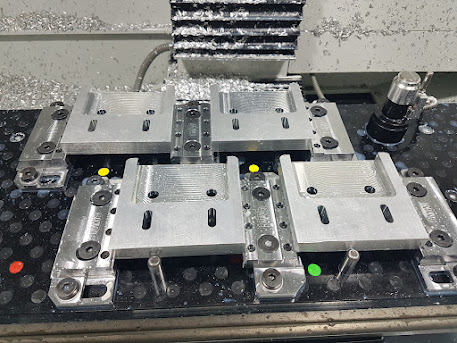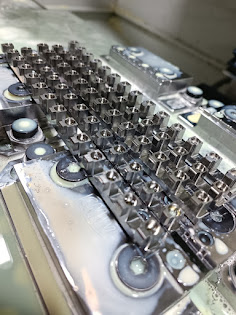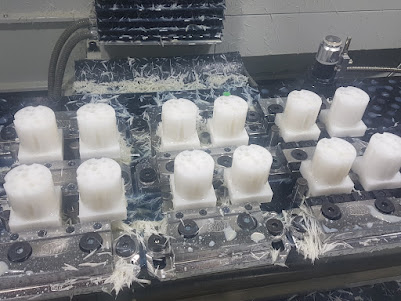 We took 1.5 years to pass from 1100m and 15L basic versions to have almost anything that really matters for Efficiency.
But more important to us, our students has a more improved classes and a better experience with CNC machines, the feel and the experience is far better.
Hope this short post helps somebody else to take the right choice. If you have questions, im ready to answer.
Karlo Terrazas